3D Eye Scan - Optical Coherence Tomography (OCT)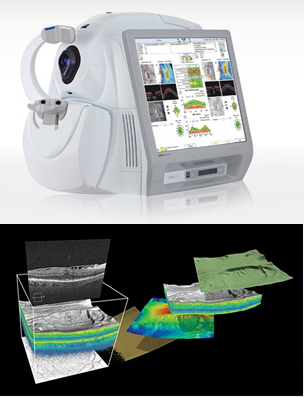 Thomas & Mackay utilise the Zeiss Cirrus HD-OCT for a comprehensive retinal assessment.
It's incredibly powerful measurement and analysis software helps in diagnosis and management of:
Glaucoma
Age related macular degeneration
Diabetic eye disease
Retinal detachment
Vitreous detachment
Epi-retinal membrane
Macular hole
General retinal disease
OCT imaging is available at the Norwood practice. Your optometrist may discuss the benefits of performing a scan at your eye examination.