Digital Eyestrain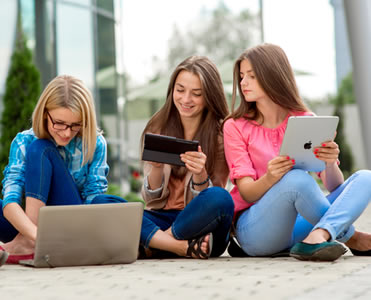 Digital eye strain is the physical eye discomfort felt by many individuals after two or more hours in front of a digital screen. It's associated with digital screens at close to mid-distance including desktop computers, laptops, e-readers, tablets and mobile phones.
Computer eyewear is specifically designed for optimal vision when viewing screens. Users experience more relaxation, sharper focus and reduced blurriness that can cause discomfort unless corrected.
At Thomas & Mackay we prescribe Eyezen lenses the revolutionary new lens for digital eyestrain.
Call Thomas & Mackay today to arrange an appointment for your assessment and increase your comfort when viewing a digital screen.