Our Optometrists
Professional Modern Eyecare - Old Fashioned Caring
Read through our Optometrists biographies to learn about there experience & expertise.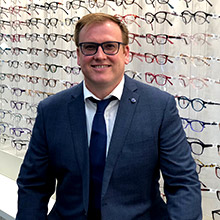 Stuart Mackay
Optometrist - Norwood, Goolwa & Aldgate
Bsc. (hons.) MC. Optom
Stuart studied at University in Glasgow, Scotland. He graduated in 1994 with a diploma in ophthalmic dispensing and again in 1998 with an honours degree in Optometry. In 1999 following a year in private practice in Edinburgh, Scotland he passed the professional exams from the British College of Optometry in the UK.
For the next two years he worked as an optometrist at the biggest contact lens practice in the UK located in Newcastle-Upon-Tyne. After four years of work in private practice in the North East of England, Stuart decided to emigrate to Adelaide and continue work in an independent practice. He became a director of Thomas & Mackay in 2009.
Stuart has an interest in all aspects of optometry, but particularly contact lenses.
Esther Nguyen
Optometrist - Norwood, Aldgate, & Goolwa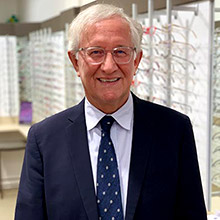 Chris Thomson
Optometrist - Norwood
Dip.App. Sc (Optom), Grad. Cert. Oc. Therapeutics (Melb),
Grad. Cert. Clinical Ed. (Flinders)
Chris graduated from Queensland University of Technology in 1979 and after a year practicing in Perth bought a practice in Whyalla. He operated two practices in Whyalla and travelled regularly to Cleve, Cowell and Kimba providing eyecare to upper Eyre Peninsula. In 1991 he took over his fathers practice at Glenside while continuing to practice in Whyalla.
He completed postgraduate ocular therapeutics training at the University of Melbourne in 2009 becoming one of the first optometrists in South Australia permitted to prescribe S4 drugs to treat eye disease. In 2012 he attained his Postgraduate Certificate in Clinical Education from Flinders University.
In September 2019 his practice at Burnside Village was relocated to Thomas & Mackay in Norwood.
Call in to your local practice and make an appointment with one of our friendly and professional optometrists today.