Contact lenses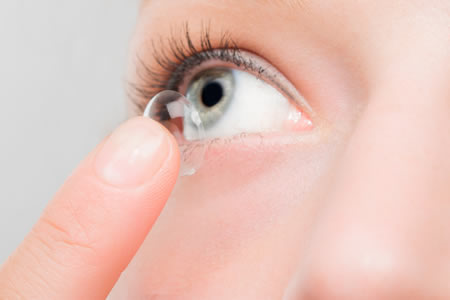 Today almost anyone can enjoy the freedom of wearing contact lenses. If you are currently a contact lens wearer or would like to try wearing them our optometrists can help you decide which lens best suits your needs and budget.
Contacts lens options:
Custom fitted contact lenses: these are specifically designed for your particular prescription and eye shape and often last as long as a pair of glasses

Disposable contact lenses: for those who want lenses that are frequently replaced on a daily, fortnightly or monthly basis to maximize eye health

Multifocal contact lenses: contacts can now provide the multifocal prescription that many spectacle wearers enjoy

Orthokeratology: the revolutionary new treatment that allows you to see clearly even when the contact lenses have been removed. This is a wonderful option for people who would like to see clearly without wearing their spectacles or contact lenses
Ask our optometrists if contact lenses are suitable for you at your next appointment.